The 2023 summer camp for the children of Gaza: an enchanted break in the heart of the martyred Palestinian enclave
On July 13, defying the cruel yoke of Israeli oppression and its ever more deadly offensives, joy was present in Gaza, during the closing ceremony of the wonderful summer camp organized by the school. The Four Flowers". This year again, the language of Molière, in the spotlight, resonated beautifully amidst bursts of laughter.
4o young Palestinian children had the pleasure of participating in the show which closed this rare and precious enchanted interlude, resolutely French-speaking. To the cries of "Gaza, Life"a cheerfully chanted slogan, they celebrated the salutary citizens' initiative of the same name launched by the academic Ziad Medoukh, French-speaking writer-poet and loyal contributor to our Oumma site.
In front of their amazed parents, and in the presence of several Palestinian personalities as well as the organizers of the summer camp, very proud of them, the little Gazans gave the best of themselves, showing the full extent of their knowledge of French language and culture.
Some of them sang "Bonjour mes amis" and "Les Roues de l'autobus", while others performed a skit, still in French, on leisure in Gaza. The children from the cooking workshop, for their part, presented some local dishes and other typically French food products, while those from the drawing workshop exhibited their drawings.
At the top of the show, the musical group Al-Sunnunu interpreted two songs belonging to the Palestinian heritage, before a group of children practice the steps of the very popular Dabka, the Palestinian folk dance performed during celebrations.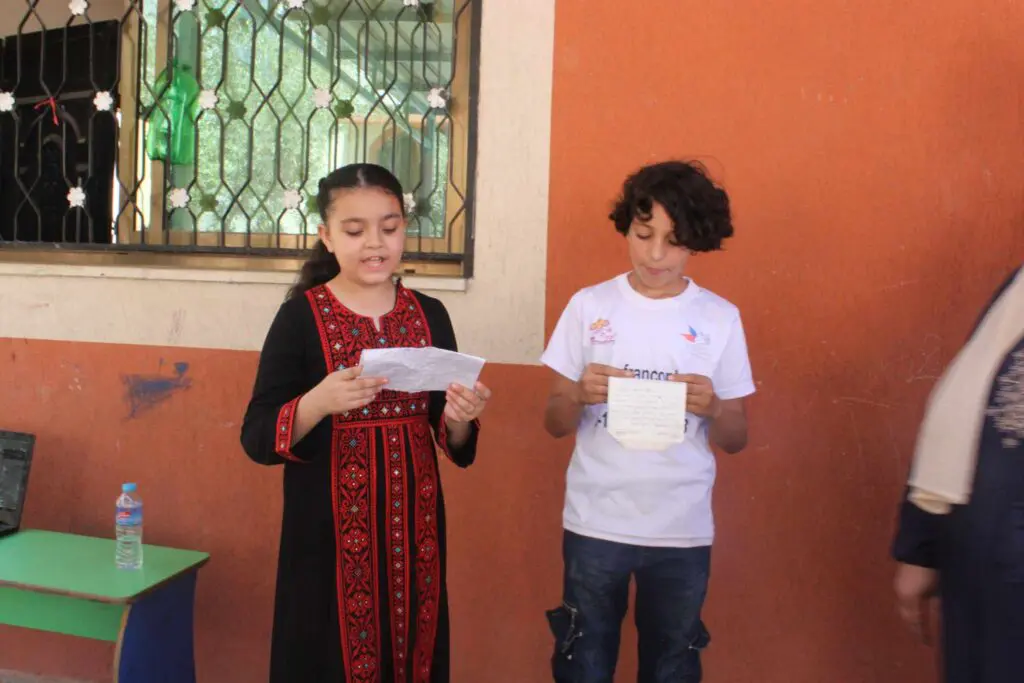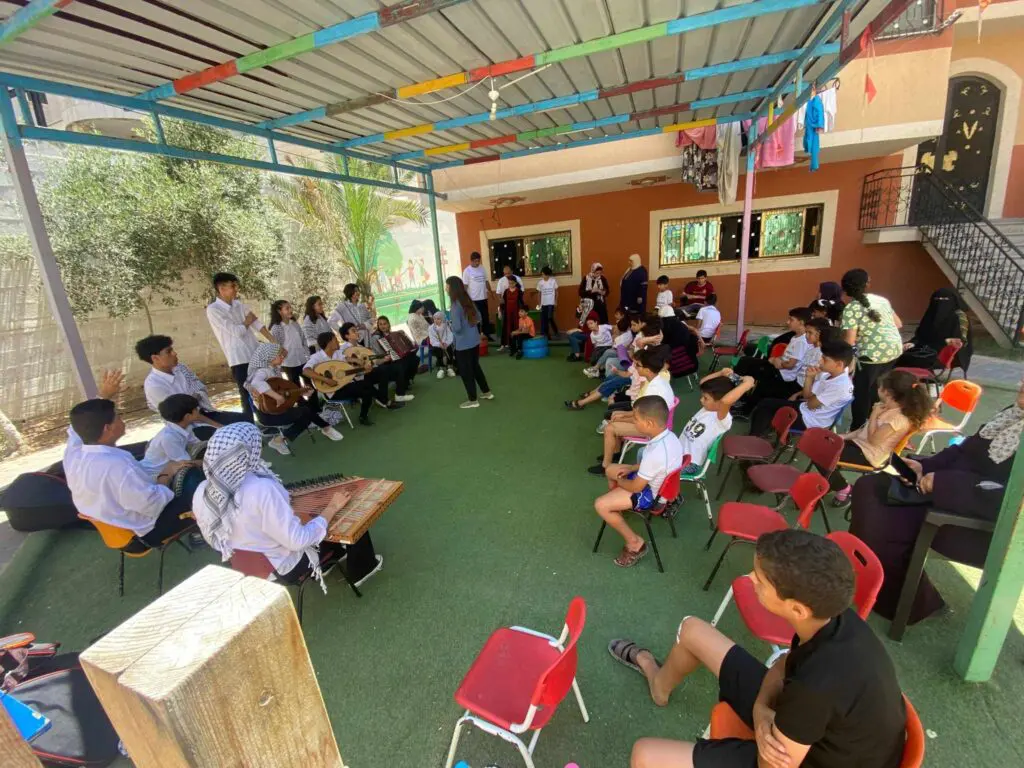 After praising the 2023 edition of this summer camp and all those who took part in its organization, with a special mention to young French graduates from Gazathe director of the school, Wafaa Houssari, warmly thanked the French association "Le Secours Populaire français de Villepinte" and all the people who unfailingly support the Palestinian cause.
Under the sponsorship of Ziad Medoukh who sees in it a "beautiful promise for the future", the new French-speaking summer camp in Gaza, both educational and recreational, put the hearts in celebration, young and old alike. It ended not without a certain tearing, however leaving a small corner of blue sky dawning in the darkened horizon of the martyred Palestinian enclave.
Honored by those in charge of the aptly named "Les Quatre Fleurs" school, Ziad Medoukh, distinguished by a Medal of Merit, confided to Oumma not without emotion: " The soThe laughter of the children, the joy they showed, are strong signs of their capacity for resilience in the face of the incessant surge of violence from the Israeli occupier. In addition, their learning of the French language, in a playful and festive atmosphere, is facilitated, and it is an additional weapon for the future. ".